Today we will talk about one of the most beautiful and varied known flowers: The Dahlia.
Characteristics of Dahlias
This flower comes from the regions of Cuernavaca and Tepoztlán, in Mexico. The specific name adopted, Dahlia variabilis, indicates the characteristic of spontaneously producing new forms; as well as their ability to cross and hybridize, which have given rise to a number of types, forms and hybrids that hinder their botanical classification. More than 2 thousand different varieties of this plant are known.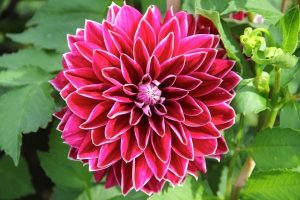 The dahlias have triangular leaves, a denticulate margin and a unifoliate nerve. The color of the foliage is pale green, lacking a special shine. They can be found in different sizes from plants with a height of 30 cm to more than 1.2 m. In addition it develops a disorderly branch, only directed by the solar rays. The color of its flowers varies among: roses, yellows, purples, reds, oranges, and their combinations.
Dahlia, National Flower of Mexico
The dahlia is the National Flower of Mexico, from the decree issued on May 13, 1963 by President Adolfo López Mateos, where the Dahlia is made official as a symbol of National Floriculture in all its species and varieties. This fact was at the suggestion of the Botanical Society of Mexico, the National Union of Flower Growers and Nurserymen of Mexico and the Excelsior Newspaper, among others, during the VII National Exhibition of Floriculture in 1962.
On October 12, 1995, "The Mexican Society of the Dahlia or acocoxochitl" was formed within the framework of the Fifth National Congress of Ornamental Horticulture. This Society aims to promote the cultivation of this plant in the population. Likewise, the steering committee of the Mexican Society of the Dahlia in 2007, established on August 4, as the National Day of the Dahlia.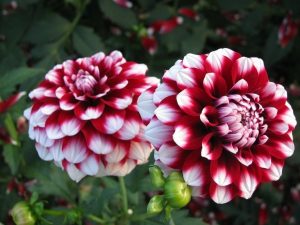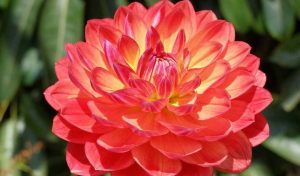 A little history…
The name of "dahlia" that was given to him recalls the botanist Andreas Dahl, pupil of Linnaeus. The Aztec indigenous people cultivated it and called it 'xicaxochitl', apparently derived from xicama and xóchitl, which means sweetpotato flower because the plant reproduces by bulbs. This plant was introduced in Europe by the Spaniards with the hope of using its fleshy roots for food purposes, as the Aztecs did, however the plant did not approach that culinary illusions.
In Belgium, the first ornamental plants with large and double flowers were obtained. These plants quickly spread throughout the continent, being the favorites of the court of Queen Victoria.
For the cultivation of the Dahlia we must take into account:
The dahlia reproduces through bulbs. It is planted in late winter or early spring. It also needs a sunny place, some hours of shade too and no strong air currents. It should also be watered with plenty of water. Substrate, fresh and permeable. It can withstand high temperatures. Dahlia does not survive indoors, it likes light and air.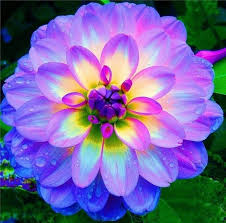 At present there are some 20,000 cultivars recognized in the International Dahlias Registry.
The dahlias give a special color to our garden, making them special so that they occupy a special place in our hearts. 🙂