Dutch Pipe: a beautiful climbing plant for you
Hello friends, today I am accommodating requests. Some time ago one of the followers of our Facebook page asked us for information about this beautiful plant, showing some images and one of the names by which it is known: Duck Flower or Dutch Pipe.
If you want to buy seeds to grow this plant, we recommend the following link.
Characteristics
The scientific name of the Dutchman's Pipe species is Aristolochia littoralis, in addition to these names, it is also known for Calico flower, lamps, and footlights. This species is native to the humid forests of Costa Rica, Panama, and Brazil. The genus Aristolochia is made up of about 350 species originating from tropical and temperate zones around the planet.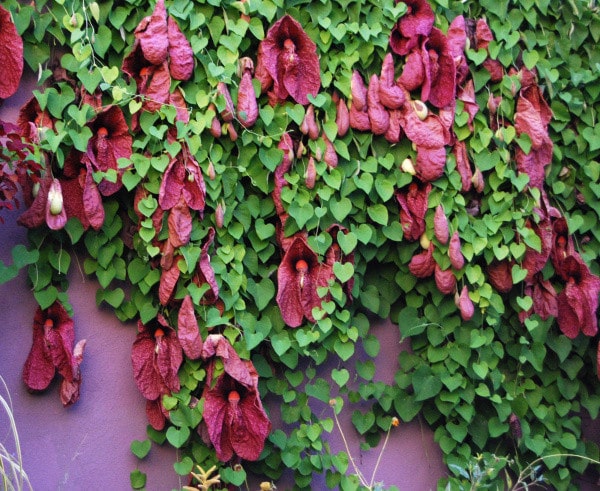 It is a climbing plant around 5 meters high. Its leaves are evergreen and do not change their color even in autumn. It is only necessary to prune it when it has grown too much, its seeds do not attract birds. It is not resistant to very low temperatures. The Dutch Pipe Flower is very resistant to pests and diseases. For its cultivation you must keep its soil with enough nutrients and humid, although without letting the water puddle. In addition, it should not be directly exposed to the intense rays of the sun. The Aristolochia can reproduce by seeds or cuttings. It belongs to the Aristolochiaceae family. The Dutch Pipe Flower is generally used to decorate walls, gazebos, lattices, bars and fences.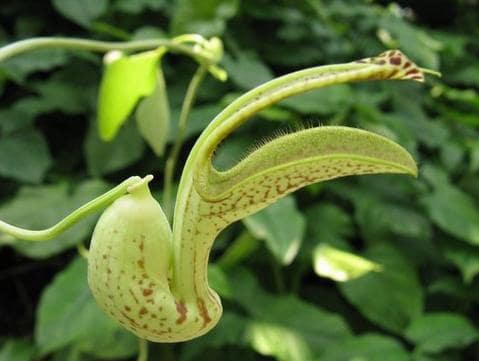 Pollination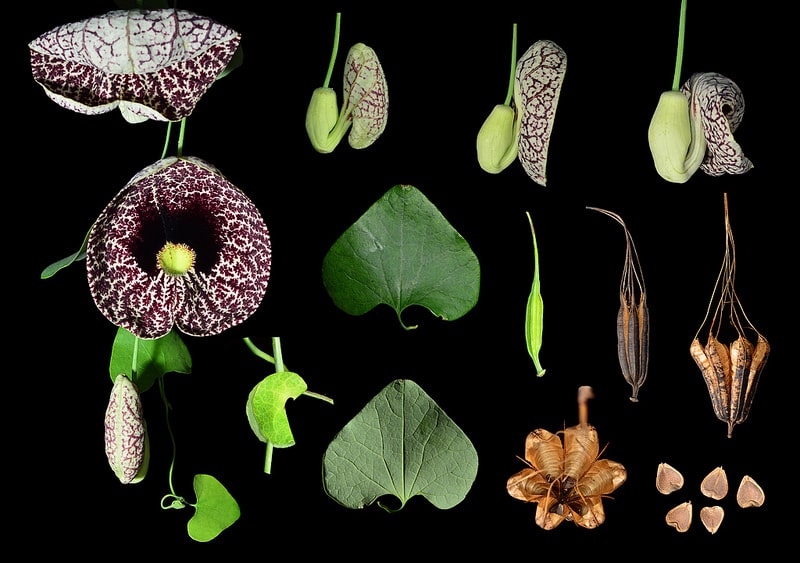 Pollination is one of the peculiarities of this mysterious flower, which attracts insects with its strong fragrance. Once in the corolla of the flower, they slide down the floral tube that, due to its strange shape, allows entry but not exit. The insects can only come out after fertilization has been carried out and the flower has withered.
The main species of Aristolochia or Dutchman's Pipe
Aristolochia macrophylla
Aristolochia macrophylla is characterized by its very large leaves, up to 30 cm wide, dark green with bluish reflections. The flowers are pipe-shaped, yellow-green on the outside and dark red on the inside and highly scented.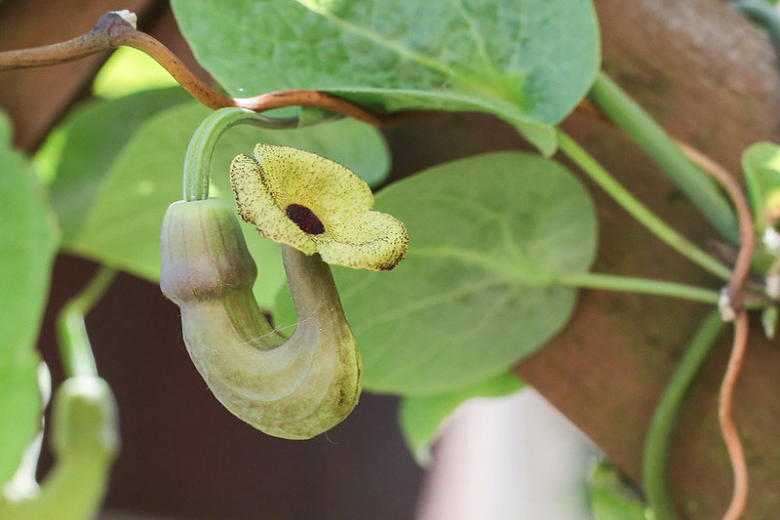 Aristolochia clematitis
Aristolochia clematitis is native to regions of the Mediterranean, Asia Minor and the Caucasus. It reaches a height of approximately one meter and is characterized by having an erect stem on which the petiolate leaves develop. The flowers, typical of the genus, are pipe-shaped, yellow in color and generally develop in the axils of the leaves in groups of two or more. The fruit is a pendulous globose capsule of about 3 cm in diameter.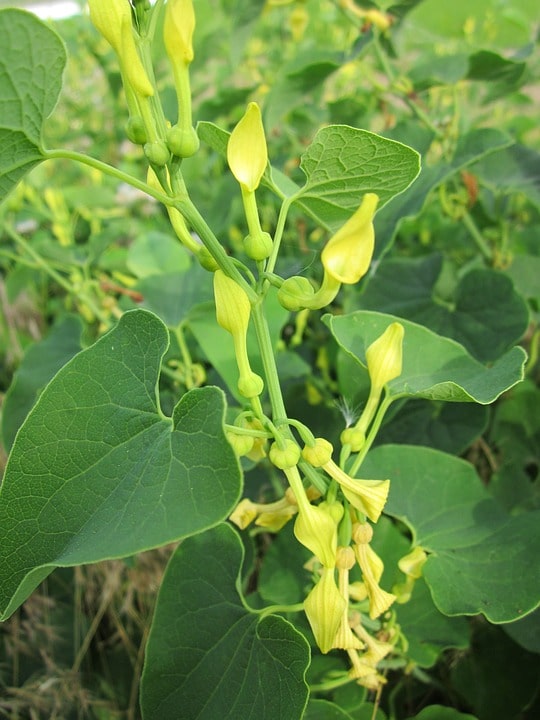 Aristolochia gigantea
The Aristolochia gigantea is native to Brazil, Colombia and Panama. It is a climbing plant, always green, with woody stems at the base that reach 10 m in height. The leaves are arranged alternately, oval in shape with a pointed apex and light green in color. The flowers are enormous, up to 30 cm in length and 15 cm in width, solitary, with no petals, with the calyx consisting of a swollen and curved tube of greenish-white color, which extends and assumes the shape of a pipe with the vertical limb enlarged and up to 20 cm long. They give off a not very pleasant perfume.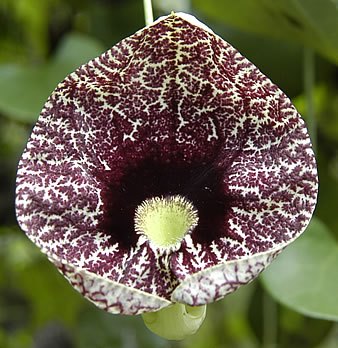 Aristolochia elegans
Aristolochia elegans, native to Brazil, is a climbing plant that easily reaches three meters in height. It is characterized by heart-shaped leaves and 10-cm-wide flowers, yellow in shape and with red floral tube ends. more or less nuanced and with white veins. It blooms during the summer period (July – September).
Aristolochia fangchi
Aristolochia fangchi is frequently found along streams and in valleys. It is a perennial, climbing plant, characterized by a subtle stem that develops no more than 5 m in height. The leaves are whole, petiolate, oblong in shape. This flower is purple with yellow spots. The fruit is a capsule that contains numerous seeds inside. It blooms from May to June.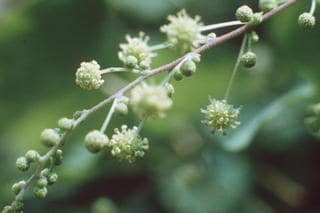 These are some of the fundamental species of the Dutch Pipe. Each one with its specific characteristics, but at the same time with some common ones.
To learn more about indoor plants, you can visit our article Indoor plants: the best options to decorate your home
I hope you liked the article. If so, evaluate it, give it a like and share it on your social networks so that your friends can also learn more about these beautiful flowers.