Night flowers: simple, beautiful and aromatic flowers for your garden
Hello friends, recently they gave me a strange plant that made flowers by its leaves and they told me that it bloomed at night, it belonged to the group of night flowers.
Usually we have in our gardens plants that bloom during the day, in the sunlight, however there are many that prefer moonlight. These are special, they generally have a very strong fragrance and their colors are pale tones.
Here are some nocturnal flowers.
Night flowers
Selenicereus Grandiflorus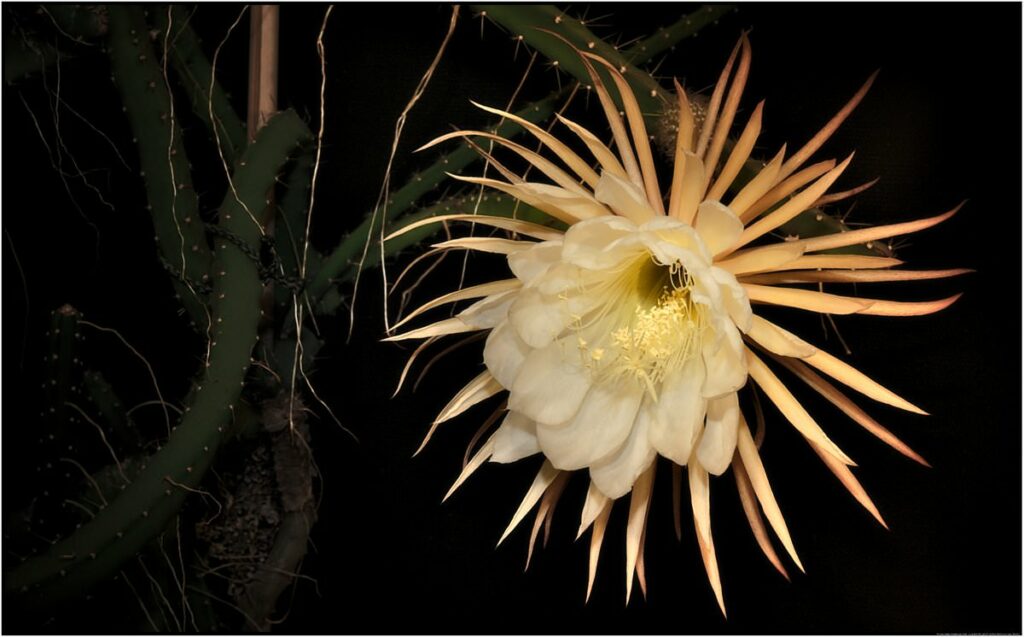 Selenicereus Grandiflorus is popularly known by different names, including queen of flowers, giant queen and queen of the night. This species of cactus is native to the Greater Antilles (Cuba, Cayman Islands, Jamaica and Haiti). This was described by scientists from before 1700, and Hortus Kewensis (it is a book with illustrations and botanical descriptions that was written by William Aiton) indicates that the species was cultivated in the Royal Garden of Hampton Court, before 1700. Its flowers they are very large in size, scented and open only for one night. To learn more about this flower, click here.
Don Diego of the night
This plant is native to tropical America, its scientific name is Mirabilis jalapa. Their most common names are: jasmine from Mexico, false jalapa, beautiful at night, wonder of Peru, carnation and trumpet. Its flowers begin to open when the sun goes down and remain open after dawn and until around noon. There are a variety of colors of this flower, and its fragrance is exquisite, especially when the flowers begin to open. Even some flowers can be two or more colors. To learn more about these night flowers, click here.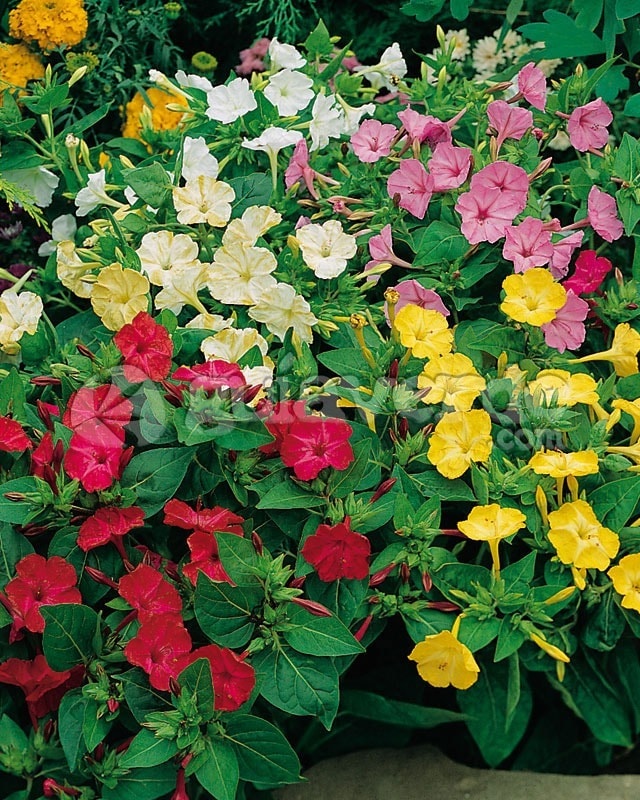 Baobab flower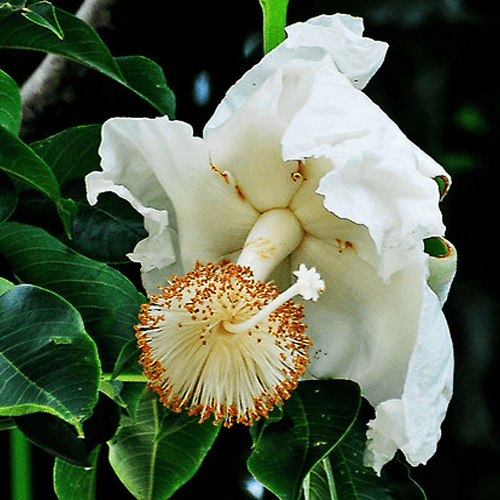 The baobab or Adansonia tree can grow up to 25 meters tall. Trees up to four thousand years old have been found. It is considered the national tree of Madagascar. It blooms for the first time at age 20 and after sunset. Its flowers are pollinated by bats and some nocturnal insects, for this reason its scent is ghoul. The diameter of its white flowers can reach 12cm, they are hermaphrodite and last only 1 day.To learn more about this plant, click here
The lady of the night
This flower: The lady of the night, or Epiphyllum oxypetalum, only blooms one night a year and has large white flowers that die at dawn. This flower has a rich history in Japan, where it is known as the 月 下 美人  which means Gekka Bijin or "Beauty under the Moon". In Sri Lanka it is called «Kadupul» කඩුපුල් which means the flower of the sky. It has a very sad and romantic legend. We can find this flower in various colors, but mainly in white. It is also known as orchid cactus. In El Salvador and Guatemala it is known as a gallant at night. In Colombia it is called the "Flower of dance". And in Argentina they know her as "Leaf plant", "Lady at night" and "Queen of the night". To learn a little more about these exotic night flowers, click here.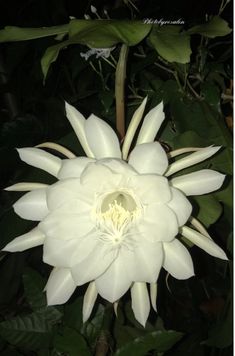 The Onagra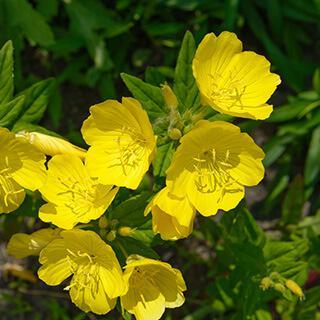 This plant is very important, not only for its ornamental use, but also for its medicinal properties. It is native to North America and blooms from late spring to late summer. These beautiful flowers open at dusk (which is why it is also known as "afternoon spring") and last until about the following noon. The exquisite evening primrose oil is extracted from its seeds. This oil is rich in Omega 3, and it is widely used by women, as it has beneficial properties for PMS, to alleviate the symptoms of menopause. It is also recommended for arthritis, inflammatory problems or those derived from poor blood circulation. If you want to know more about this flower and its properties, click here.
Sambac Jasmine
This flower is one of my favorites for its aroma that captivates me. There are more than 200 species of jasmine, all with an exquisite fragrance. The Sambac Jasmine, or Arabian Jasmine, is the one that opens its flowers at night and closes in the morning. This type of jasmine is one of the most used to make perfumes, it is an icon of the renowned perfume brand Carolina Herrera. It is native to India and South Asia, where it is also used to make an offering to the gods and to make garlands for women's hair, mainly used at weddings. It is the national flower of several countries, including Pakistan. If you want to know about the care of this plant click here.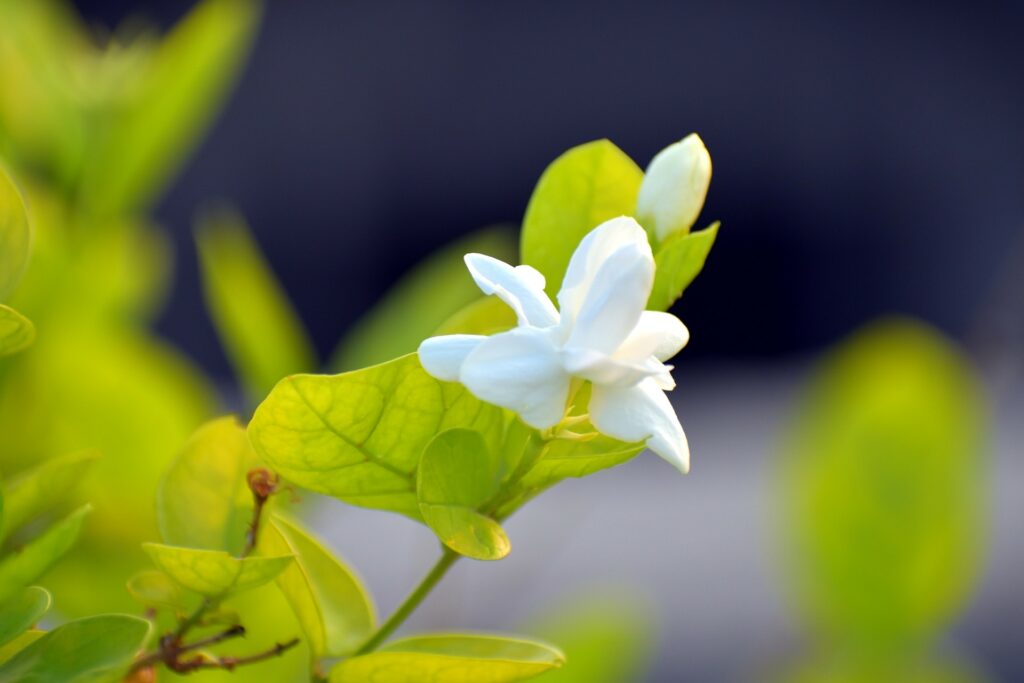 Rafflesia Arnoldi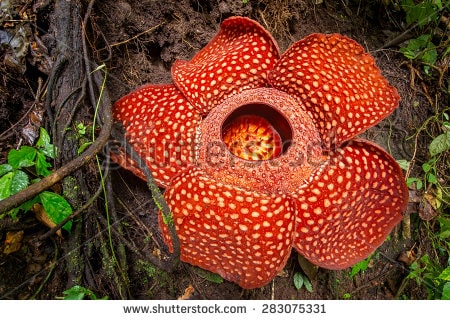 Rafflesia can be found in the tropical forests of Southeast Asia. These plants do not have leaves, there are no tissues for photosynthesis, they do not have roots or stems of the known types, but they feed on the other plants, it is parasitic. The flower comes out from under the ground, with five lobes weighing about 11 kilograms and up to 1 meter in diameter. However, even though it is not a plant to have in our garden, it has earned its place, as Rafflesia is the official flower of the state of Sabah, in Malaysia and the province of Surat Thani, in Thailand. To learn more about this great flower, click here
Its scientific name is Zaluzianskya ovata and it is native to South Africa. Its pleasant aroma combines with the aromas of other night plants such as jasmine. These plants bloom from July to October at night and the flowers close in the morning. Its colors are very diverse, ranging from pale blue to bright red and white. If you want to know more about this night flower plant, follow this link here.
And now the reason why I did the research, do you know what plant they gave me?
The beautiful and romantic Flower of the Dance. Here I will share your flowers with you when I have them.
Which of these plants do you prefer to plant in your garden?
If you liked the article, share it with your friends on social networks and leave me your comments here.