Hello friends. The flower to which we dedicate this article today really captivated me as soon as I saw it. It is really beautiful. It is the Imperial Crown.
Imperial crown
Characteristics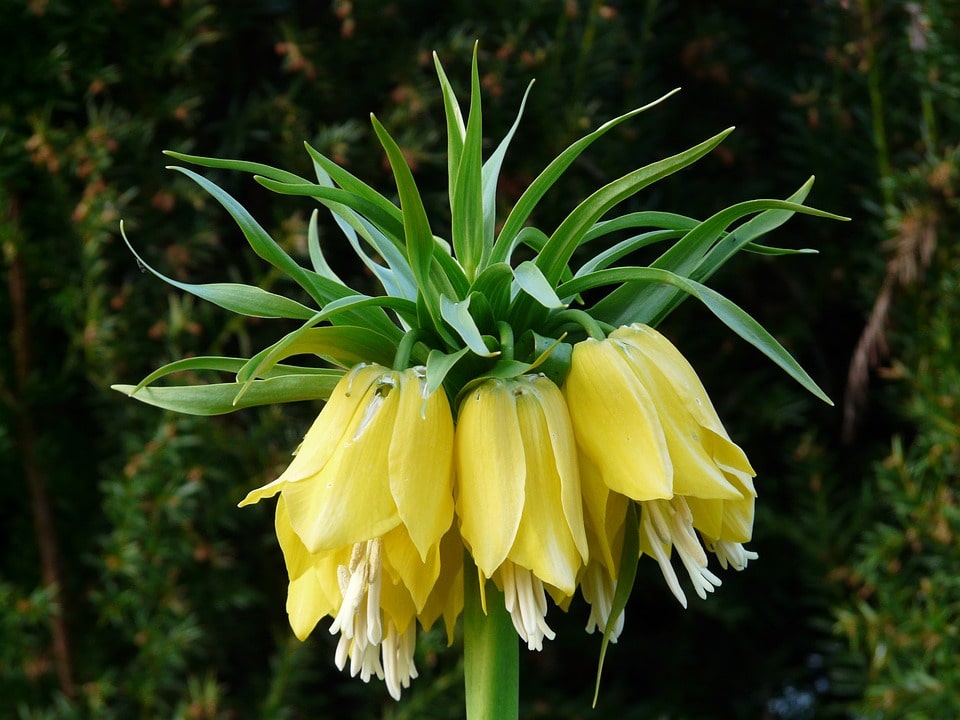 The scientific name of the Imperial Crown is Fritillaria imperialis and is native to Central Asia and the Middle East. It belongs to the family of Liliaceae (Liliáceas), like the lilies. This genus has about 85 species. It is also popularly known as Fritilaria.
It is a perennial plant, and is characterized by having straight and strong stems with a height of between 40 to 100cm. At the tip of these is a cluster of hanging flowers, shaped like a bell. On top of them a crown of green, lanceolate and pointed leaves is formed. The color of its flowers varies according to the variety, wildly they are only found in deep red, but in the cultivars they vary, from red, yellow, white and orange or a mixture of several. These flowers have a strong smell, which repels rodents and other pests that can invade your garden.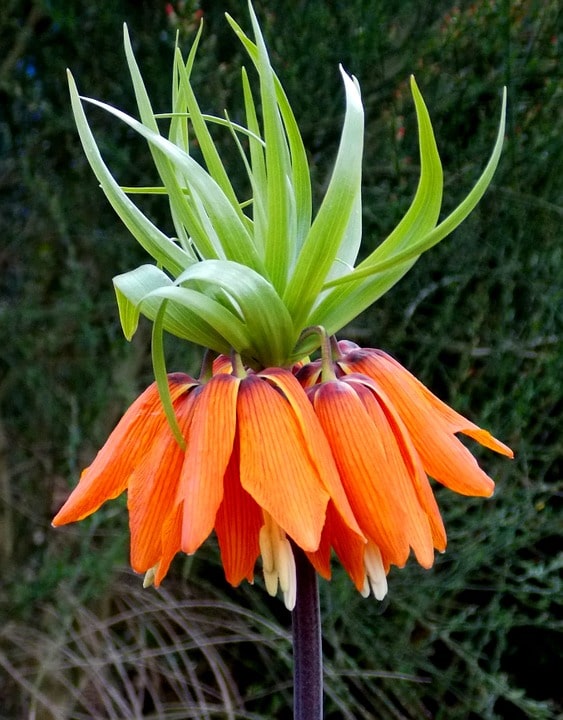 Reproduction and care
The multiplication of the imperial Crown is through the division by bulbs. It is convenient to do it in autumn, so that in spring you can enjoy the first flowers of this amazing species.
You should plant the bulbs at a depth of 10cm if they are low species and approximately 15 to 20 cm if they are tall, in a place with direct exposure to the sun or semi-shade and the soil must contain abundant humus or other organic fertilizer.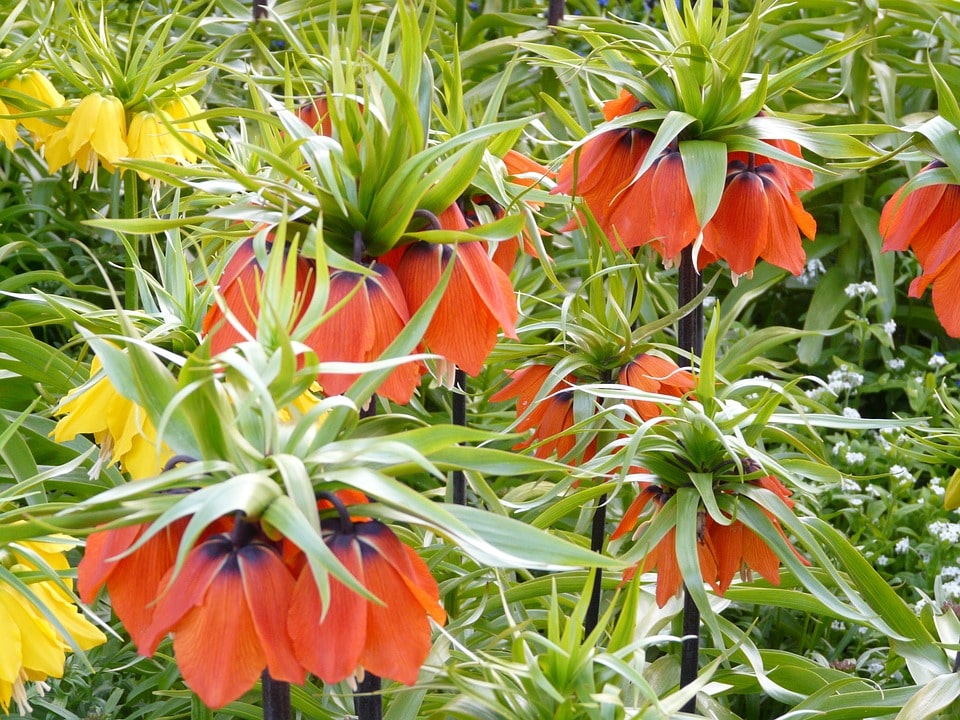 During the first weeks the soil must be moist, but with good drainage, to avoid rotting the bulbs. It should also be pruned flush in the longer stems after flowering. The Imperial Crown does not withstand temperatures below 6˚C and must be protected from the wind, to prevent its long stems from bending.
Common species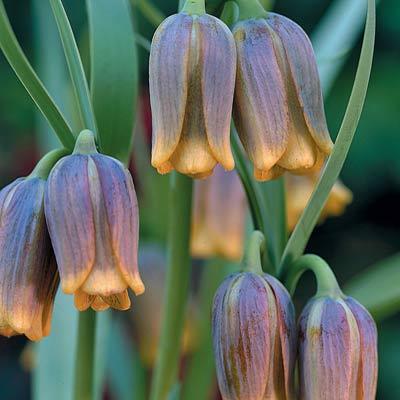 Use
This plant is generally used for decoration. This can be done in two ways. The first, leaving the plant alone to highlight its splendor. The second, combining it with other related genera to form a flowerbed in your garden. It can also be grown in pots and used to decorate terraces or balconies.
Its majestic bearing and exotic flowers undoubtedly characterize the Imperial Crown.
Remember to rate our article, and like and share it with your friends on social networks. Leave us your comments here.